Water Damage Restoration
If you have ever experienced water damage in your home, you know how urgent the situation can be. Here at Home-Quality Restorations, LLC., we are the water restoration specialist that you have been looking for. We are aware and experienced in the type of water damages that water can cause. If your water damage is not properly fixed, it may increase your chances of mold growth, extensive property damage, and more. So, if you have water damage due to any of the following reasons, we are the water damage restoration team for you: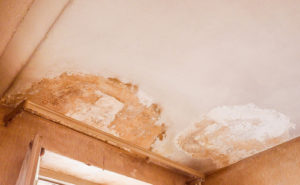 Flood damage

Humidity problems

Leaky faucet damage

Slab leaks

Pipe bursts

And more
We are also licensed and certified mold experts who specialize in the following mold remediation services:
Mold removal

Certified mold inspections

Mold cleaning services

Mold treatment

And more
Mold can typically be found in many different areas in your home, which is why we use the latest techniques and technology, including thermal and infrared technology, to ensure we get rid of it all. Our goal is to make your home mold free.
So the next time you're in a wet mess, give us a call at (850) 733-8833. We service the residents of Pensacola, Gulf Breeze, Pensacola Beach, Milton, and Pace, FL.